For information about all of the biological control agents in Oregon provided by the Oregon Dept. of Agriculture click here:
Noxious Weed: a terrestrial, aquatic or marine plant designated by the State Weed Board under ORS 569.615 as among those representing the greatest public menace and as a top priority for action by weed control programs.
"A" Listed:

weed of known economic importance which occurs in the state in small enough infestations to make eradication or containment possible; or is not known to occur, but its presence in neighboring states make future occurrence in Oregon seem imminent
"T" Designated:

annually, a designated list of weed species is selected that will be the focus for prevention and control by the Noxious Weed Control Program. Action against these weeds will receive priority. T designated noxious weeds are species selected from either the A or B list.

Northeast Oregon's Noxious Weeds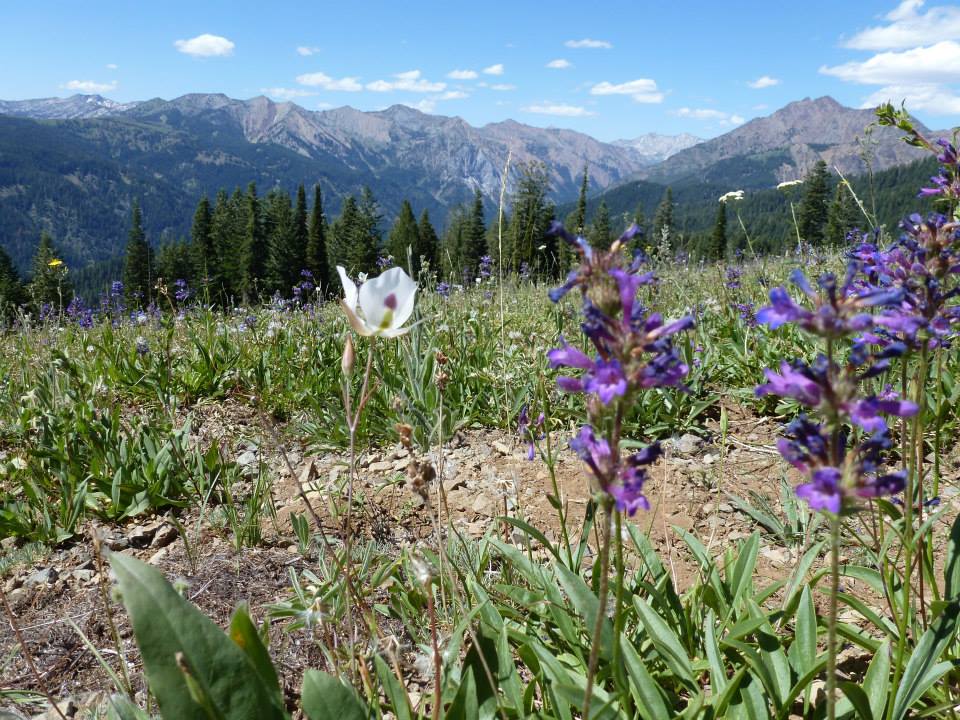 Noxious weeds can degrade riparian areas and invade waterways. Some species are known to block the flow of water in irrigation ditches and reservoirs.

I

n rangelands and forest ecosystems, noxious weeds can replace native vegetation that are a valuable food and habitat source for both wildlife and livestock. Reducing infestations and restoring sites with native vegetation will greatly benefit wildlife.
In addition to herbicide application, biological controls are used to treat noxious weed infestations with minimal impact on surrounding vegetation.

Preventing the spread of noxious weeds into healthy ecosystems protects valuable habitat for wildlife and other natural resources such as water quality, fisheries, and forest resources.

"B" Listed:

a weed of economic importance which is regionally abundant, but which may have limited distribution in some counties
Our field guide to northeast Oregon's noxious weeds book is now available online as a downloadable PDF here: