INTRODUCTION
By the early 1990s, a growing concern and recognition among land managers and county governments arose with regard to noxious weeds degrading our cherished natural resources and negatively impacting our economic base. To manage the weed problem would require effectively dealing with large areas of land, multi-jurisdictional boundaries, rapid weed spread, and limited budgets. Most of all it would require something that had been lacking, cooperation among all land managers and landowners. Due to these concerns, the local governments of Baker, Union, and Wallowa Counties, along with the Bureau of Land Management, Oregon Department of Fish & Wildlife, Boise Cascade, and the US Forest Service, agreed to form a cooperative weed management area.
GEOGRAPHY
The Tri-County CWMA covers approximately 5,164,640 acres, or a little over 8,000 square miles. Approximately 47% of the CWMA is in federal ownership, USFS and BLM. Terrain ranges from high alpine peaks and lake basins, to mixed conifer forests, to steep basalt canyon lands, to sagebrush steppe rangelands, and productive agricultural lands. The maximum elevation is 9,845 feet high in the Eagle Cap Wilderness, and the lowest point is 875 feet at the Snake River in Hells Canyon.
The Tri County CWMA is funded through annual member contributions, BLM and USFS assistance agreements, and largely by grants from a host of federal, state, and local agencies and non-profit organizations. Tri County receives no funds from local tax levies.
Treatment Methods used by Tri-County
Aquatic herbicide applied by boat
The Tri-County CWMA was formed by Intergovernmental Agreement under the legal authority of ORS 190.010, in December of 1994. Memorandums of Understanding between the Tri-County CWMA and many agencies and cooperators are also in place.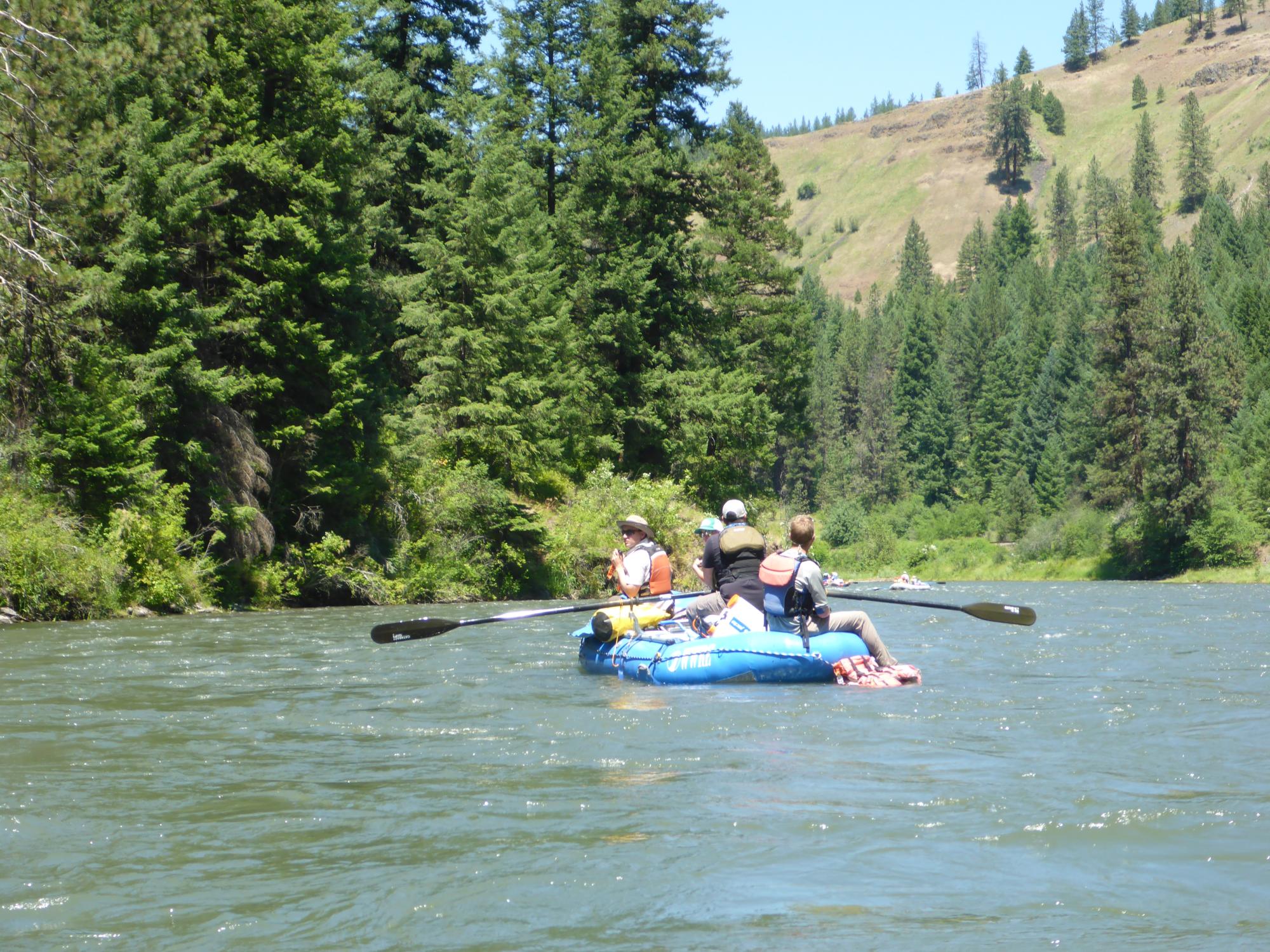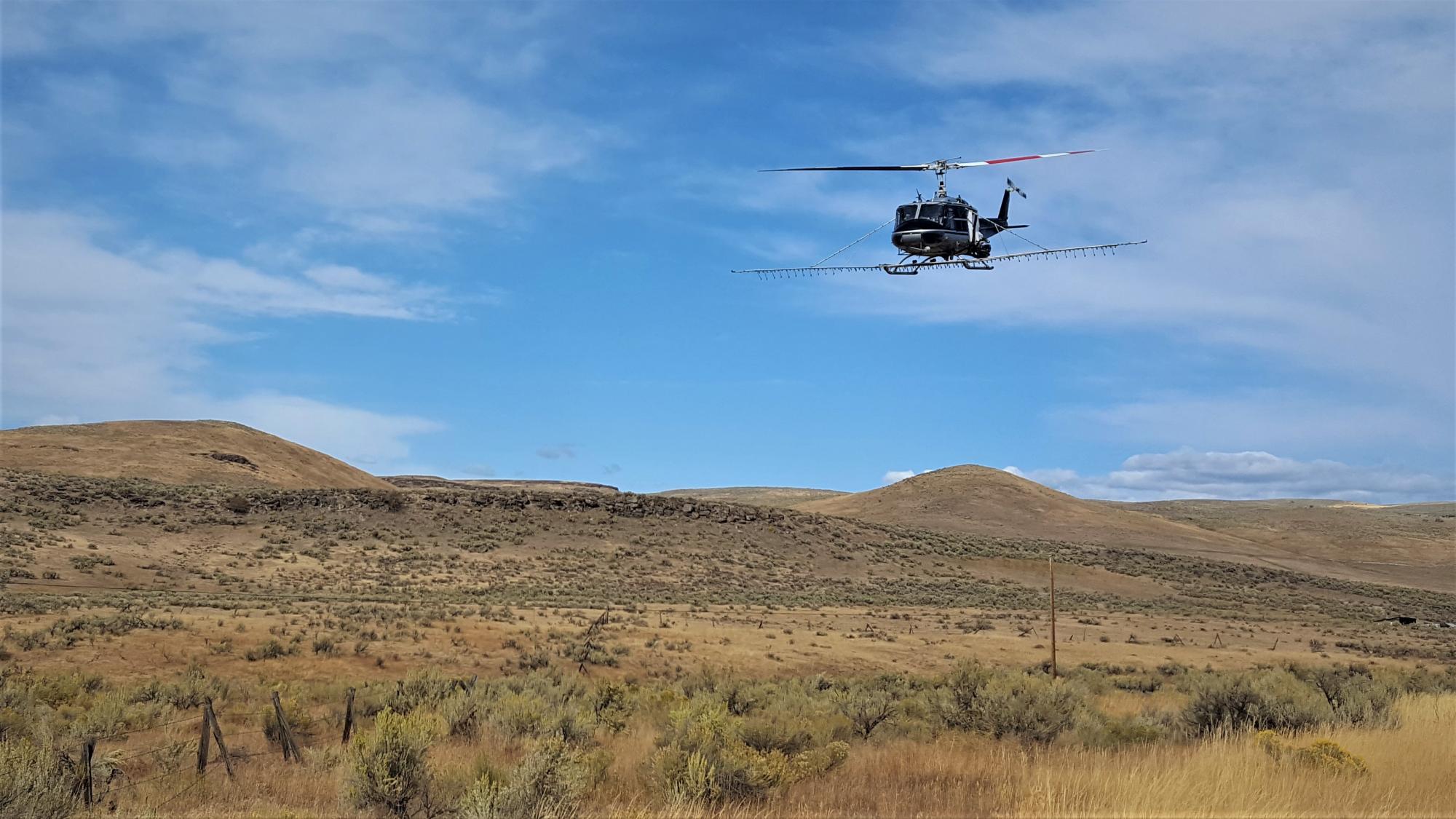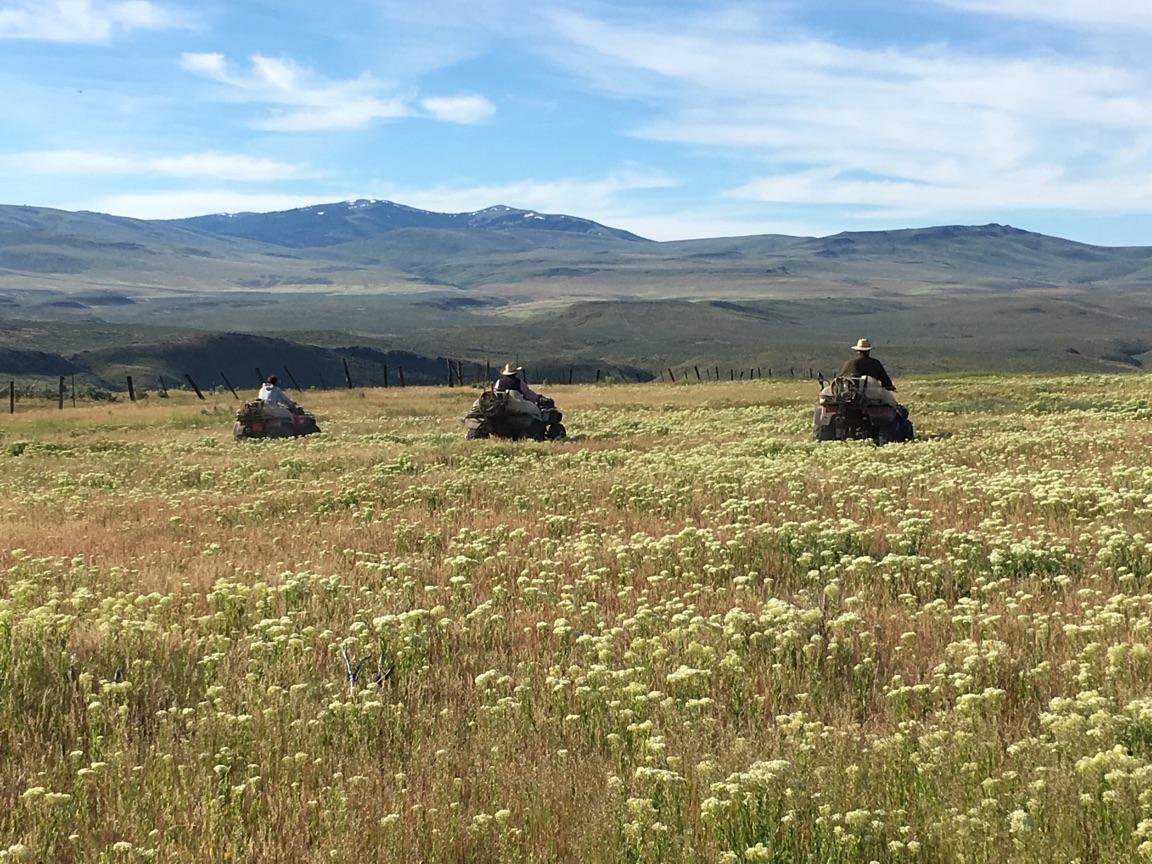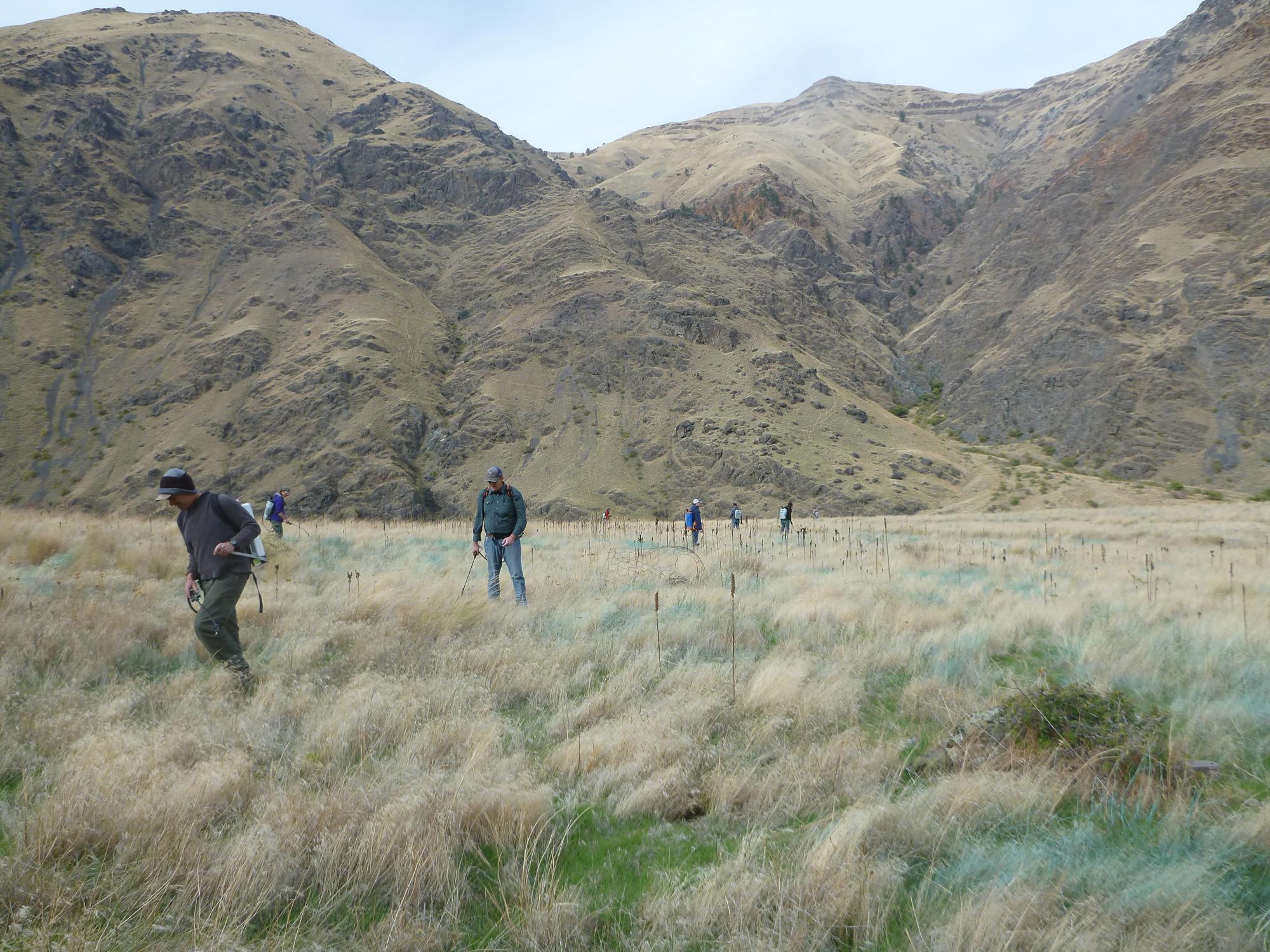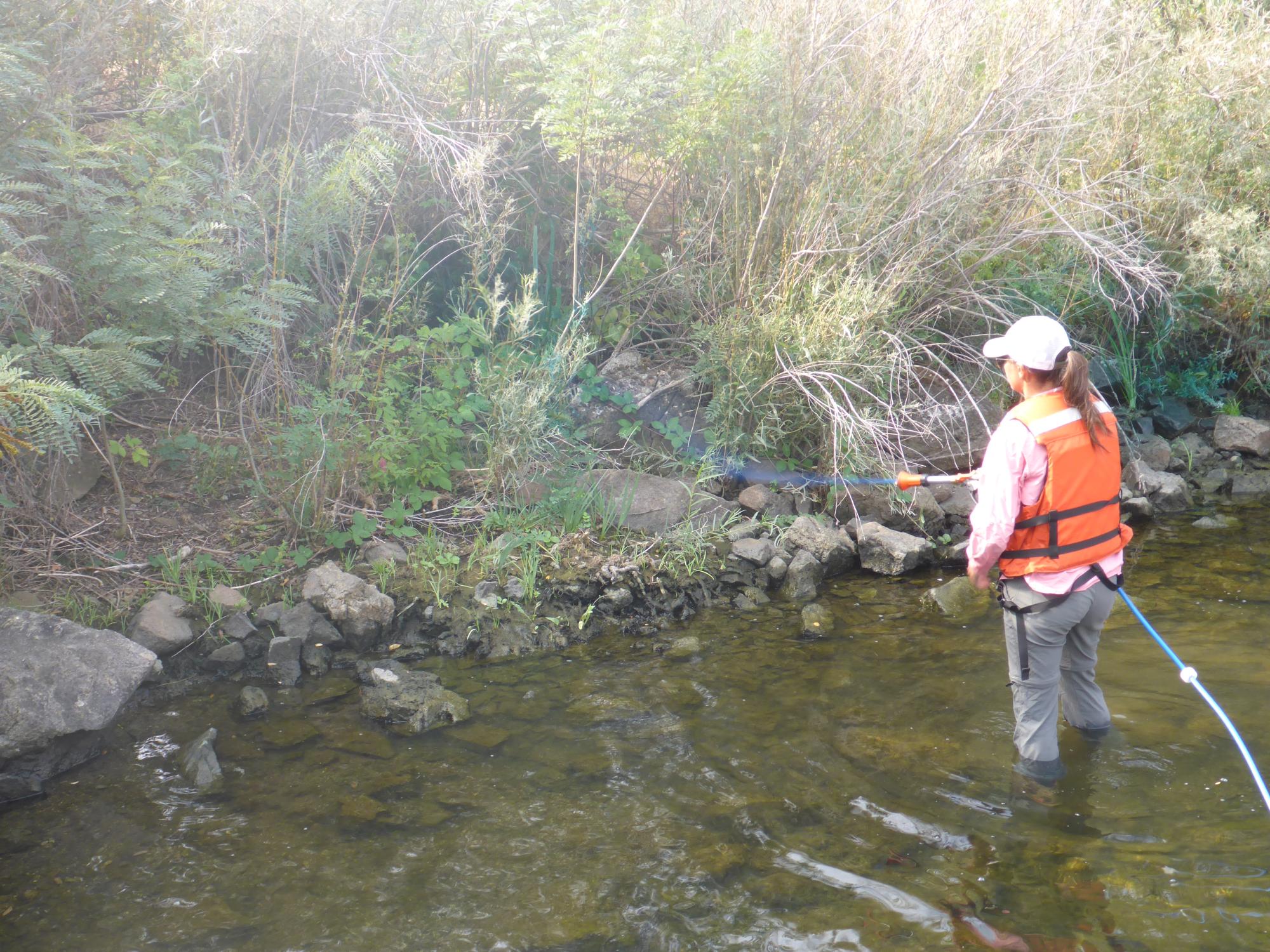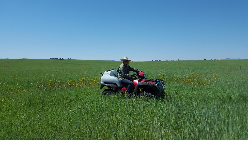 Herbicide applied by aerial
Project sites reached only by kayaking or rafting
Herbicide applied by horse back
Bio-control released by hand
Herbicide applied by group backpacking
Herbicide applied by individual backpacking
Herbicide applied by individual ATV spraying
Herbicide applied by group ATV spraying